Yes, it is Summer! I have a love/hate relationship with Summer, but you know what? I will manage to survive it! Also, so many amazing books are coming out during the season, I can't express how excited I am! I will give a short background on the book as well as the dates it is published! Also, as far as I know, Spring starts June 20 and ends September 22, correct me if I am wrong but that is what I am going off of. I won't be giving any
I won't be giving any descriptions for any of these books because I don't know much about these books and I'd like to keep it that way until I actually read them!
JUNE
Now I Rise by Kiersten White. This comes out on the 27th
I'm not going to talk about what this book is about because it is the sequel to And I Darken which is a retelling of Vlad Dracul (the Impaler) as if he were a girl. The first book was incredible and I can't wait to find out what happens!
Reign of Serpents by Eleanor Herman. This comes out on the 27th.
This is literally my most anticipated read of the summer season… the year, even. I can't tell you how excited I am for this book. This is the third book of the Blood of Gods and Royals series so I won't be telling you what this one is about, but it is a historical fantasy centered on Alexander the Great as he was a teenager. Only a few more days I cannot wait.
JULY
Daughter of the Burning City by Amanda Foody. This comes out the 25th.
This is a debut novel and at first glance of the synopsis it didn't seem really interesting but once I actually read the synopsis as one should do. This is about a girl named Sorina who lives within the borders of the Gomorrah festival. She has a rare talent in which she can create illusions that can see, think, and feel and have their own personalities. As lifelike as they seem they are just illusions and they are not real. Until one of them is murdered. This just sounds insanely creepy and incredible I cannot wait to read this.
The Last Magician by Lisa Maxwell. This comes out on the 18th.
I've been wanting to read a time travel book or a book that has some time traveling in it, so this sounded pretty cool. It's about a girl named Esta who is a great thief. She has been raised to steal artifacts from an evil order that created this barrier that traps anyone with magic in modern day Manhattan. She has to travel to the past and steal a book that contains the secrets to the order and the barrier itself. But nothing is as it seems and to save the future, Esta may have to betray everyone in the past.
Because You Love to Hate Me by Ameriie. This comes out on the 11th.
This is an anthology consisting of stories by some epic authors and booktubers. But what I am MOST excited about is that it is an anthology about villains. VILLAINS. Each story is an unconventional spin on classic tales like Medusa and whatnot. I'm just super stoked to read this.
AUGUST
Wicked Like Wildfire by Lana Popovic. This comes out the 15th.
This is about two sisters who have a magical ability to manipulate beauty. They are not allowed to share their music with anyone and they are not allowed to fall in love. Their mother is mysteriously attacked they must discover the truth their mother has hidden from them and they discover a curse that will tear them apart. This just sounds super cool and the cover looks amazing.
See What I Have Done by Sara Schmidt. This comes out on the 1st.
The title alone is what made me want to read this book. This is about Lizzie Borden who may or may not have killed her family. I don't know much else about this, but it sounds super interesting!
The Wood by Chelsea Bobulski. This comes out on the 1st.
This is about a girl who's father goes missing in the woods that her family patrols. What intrigued me about this book is the whole 'The woods are turning sinister.' Which sounds super eerie and creepy and a perfect Halloween read!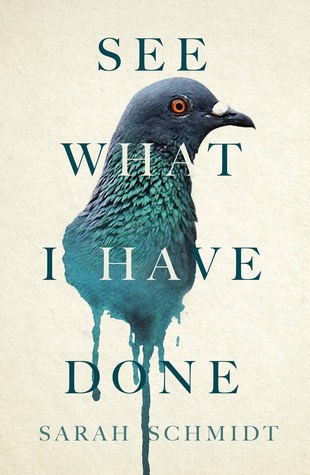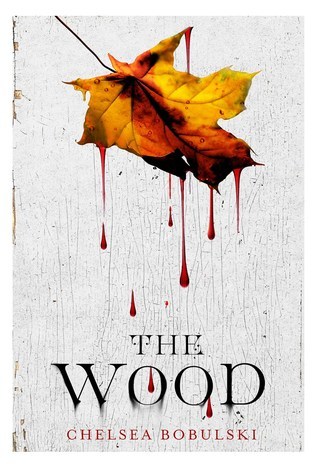 SEPTEMBER
Even the Darkest Stars by Heather Fawcett. This comes out on the 5th.
This is about a girl who is hired by the greatest explorer ever known. While her sister is hired by the rival to climb this very dangerous summit. This book is hard to explain but it sounds so good and the cover is beautiful!
Tower of Dawn by Sarah J Maas. This comes out on the 6th.
An entire book about Chaol Westfall? Sign me up please! I'm so excited that he finally gets his chance to shine and I can't wait to see what is in store for him!
Girls Made of Snow and Glass by Melissa Bashardoust. This comes out on the 5th.
This is said to be a reimagining of Frozen meets the Bloody Chamber (I have no idea what this is) mixed with Snow White? I'm not too sure but it sounds incredible!
Odd and True by Cat Winters. This is out on the 12th.
I am lucky enough to have an arc of this book so I definitely need to read this as soon as possible!
Mask of Shadows by Linsey Miller. This is out on the 5th
I also have an arc of this as well and I have heard nothing but GREAT things about this book!