Hello and welcome to top 10 Tuesday! If you're not aware what this is, it is a weekly meme hosted by brokeandthebookish, if you'd like to know more about it go ahead and check out the blog! This weeks topic is books on your Fall TBR. Which I can't believe it is almost fall… even if we don't really get other seasons other than Spring/Summer where I live which yes, I KNOW it is ideal for some people. Me? I like the cold, I am cold blooded.
Anyway…
I know and have seen posts where people are season readers? Like people read more contemporary in the Spring/Summer time and fantasy/other genre's in the Fall/Winter. Me? I read fantasy year round. I live and breathe fantasy so of course, that is what my Fall TBR is consisting of. Now I doubt I will actually read all these books during the season when I make a TBR and I plan to stick with it, I usually only read one or two if I am lucky from that selection of books and then I just pick and choose whatever suits my fancy.
So here are some books that I would LIKE to read during Fall.
A Langauge of Thorns by Leigh Bardugo
I'm sure everyone has heard of this book, it is probably one of the most anticipated books OF the year. This is set in the Grisha world but not actual Grisha characters just more like the fairytales of the world. I for one am so pumped about this because I love fairytales and I can't wait to see what Leigh has cooked up for us.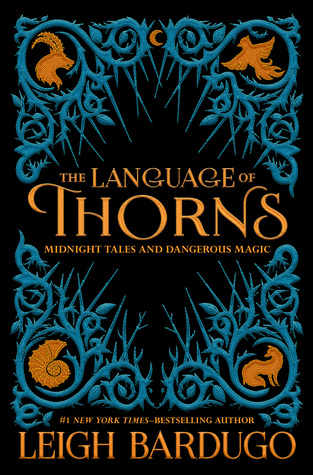 Wicked Like Wildfire by Lana Popovic
The cover alone is enough to make me want to read this book. I mean, have you even seen it? The purple is striking and the flowers give me Fall vibes. This is about two sisters who have the ability to manipulate beauty and that is all I am going to say because I want to go into this one blind.
Invictus by Ryan Graudin
Perhaps one of my biggest anticipated books that are coming out this year. This is a time traveling/historical fiction which I am absolutely LIVING  for. This is about a boy who was born outside of time meaning, his parents are from two different time periods which is just wow? How is that for a hook?
Song of the Current by Sarah Tolscer
Another book with a cover that is just oh so pretty. Even better, there is legit glitter on the cover so that should be enough to reel someone it… or me at least because I love glitter. This is about a girl who is destined for the river. Her family has been called on by the river god for countless generations, and she has yet to hear the god call her name.
Forest of a Thousand Lanterns by Julie C. Dao
This is an East Asian reimagining of the Evil Queen Legend. If you're not familiar with that legend google is your friend. Seriously, look it up because it is SUCH a cool legend! This is about a girl named Xifeng who is destined for greatness, she is meant to be the empress, but only if she embraces the darkness within her.
Rosemarked by Livia Blackburne
Reading the synopsis gave me serious 'An Ember in the Ashes' vibes. This is about a girl who is a healer who ends up getting the deadly rose plague. Unfortunately, she cannot be healed and she is destined to live her last days in isolation.  And then we have Dineas, who wants revenge against the people who captured him. I am probably not doing a great job at explaining this but the synopsis sounds so incredible. I do have an ARC of this book so I am hoping to read it before it is out in November!
The Last Magician by Lisa Maxwell
The cover for this is probably one of the most beautiful things that I have ever seen in my life. Then again, blue is my favorite color and just look at the cover, you'll see for yourself. This is about magicians, of course, hence the title and it also takes place during the twenty's.
The Last Sacrifice by James A. Moore
Okay. I honestly have no idea what this book is about and this was actually a cover buy. All I know is that it is high fantasy and it sounds super fun and awesome. I really have heard nothing about this book, I was just browsing the bookstore and saw this by itself and I thought it was pretty cool.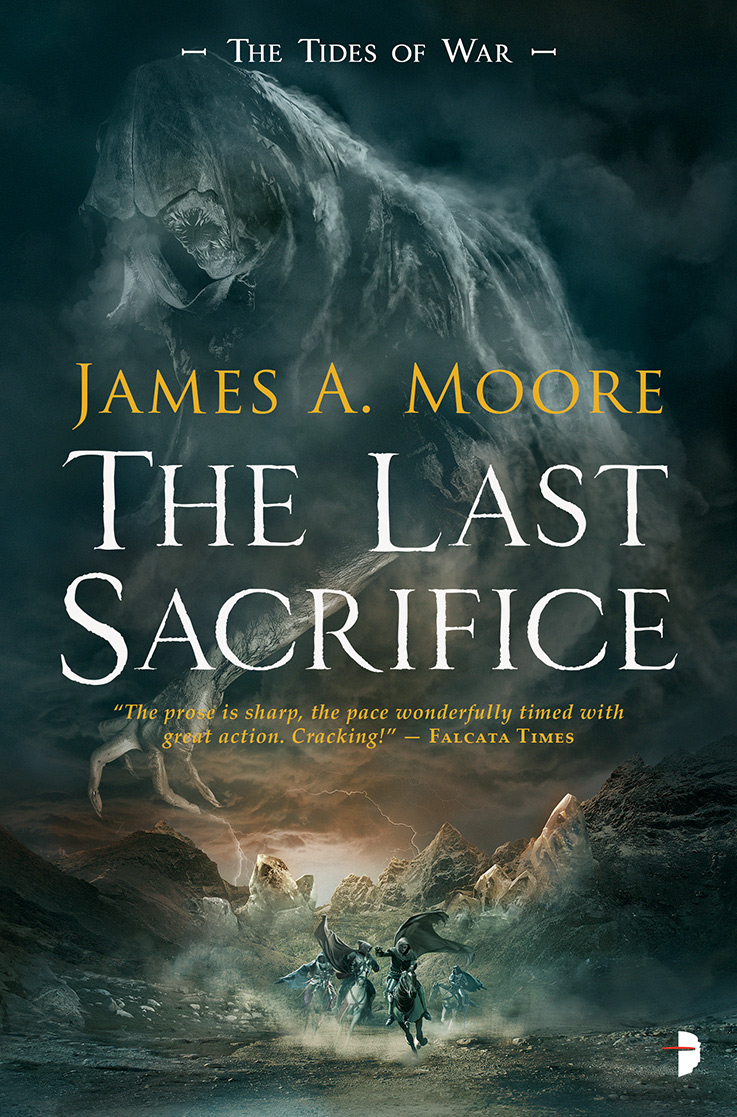 Beasts Made of Night by Tochi Onyebuchi
This is the first sentence of the synopsis 'In the walled city of Kos, corrupt mages can magically call forth sin from a sinner in the form of sin-beasts – lethal creatures spawned from feelings of guilt.' And that is all it took for me to want to read it. You know what is even better? This book comes out on October 31st.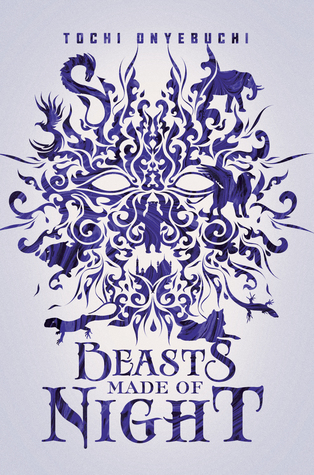 Enchantment of Ravens by Margaret Rogerson.
This book is probably one of the most anticipated of the year. There has been so much buzz going on about this book, I am literally counting down the days that it comes out. This is about fairies, FAIRIES, AND A FAE PRINCE. That's all I need to know about this book to want to read it like, right now.